Regular price
Sale price
$44.00 USD
Unit price
per
Sale
Despite the fact that Burgundy holds no real sway with the younger generation it remains one of my all time favourite colours. It goes with grey, blue, black or green and simply reeks of old fashioned charm and style. This hat sports a pale gold and burgundy patch featuring a combination of embroidered and woven details. Padded front panel and visor with rope trim detail. Padded headband with lined front panel for maximum comfort.
Curving the Peak

All my hats ship with a flat visor or peak to give you the option to either keep it that way or curve it if you prefer.

If like me you prefer your hats with a curved visor it's best to hold it over a steaming kettle or pan for 10-15 seconds before holding the visor in the curved position. If you just bend it without heating then you can snap the structural piece inside the visor which will give you a V-shape rather than a nice smooth curve.
Style Specs

Profile: Mid
Construction: 5-Panel
Closure: Snapback
Measurements

Min: 50 cm
Max: 62 cm
Height: 8.5 cm
Width: 17 cm
Designed by J.

I design all Futureboy hats from scratch. Every measurement and material choice is agonised over to an embarrassing degree, all in an attempt at getting close to what I believe is the perfect cap. Don't worry, I don't take this stuff too seriously, but I do genuinely love the process and I love hats. If something of that care and attention to detail comes across in a Futureboy hat you buy then I will be over the moon.
Made in China

China? I thought you said these were premium hats? Doesn't that mean they need to be made in the US or somewhere even cooler, like Japan? Yeah I'll be honest I was really expecting, and kinda hoping to see 'Made in Japan' here.

I get it. I spent almost a year sourcing hats from factories all over the world. In the US, Europe and yes, also in Japan. Hell even I wanted it to say Made in Japan here. I didn't expect a small independent factory in China to turn out the best cap I've ever worn. But here we are.
View full details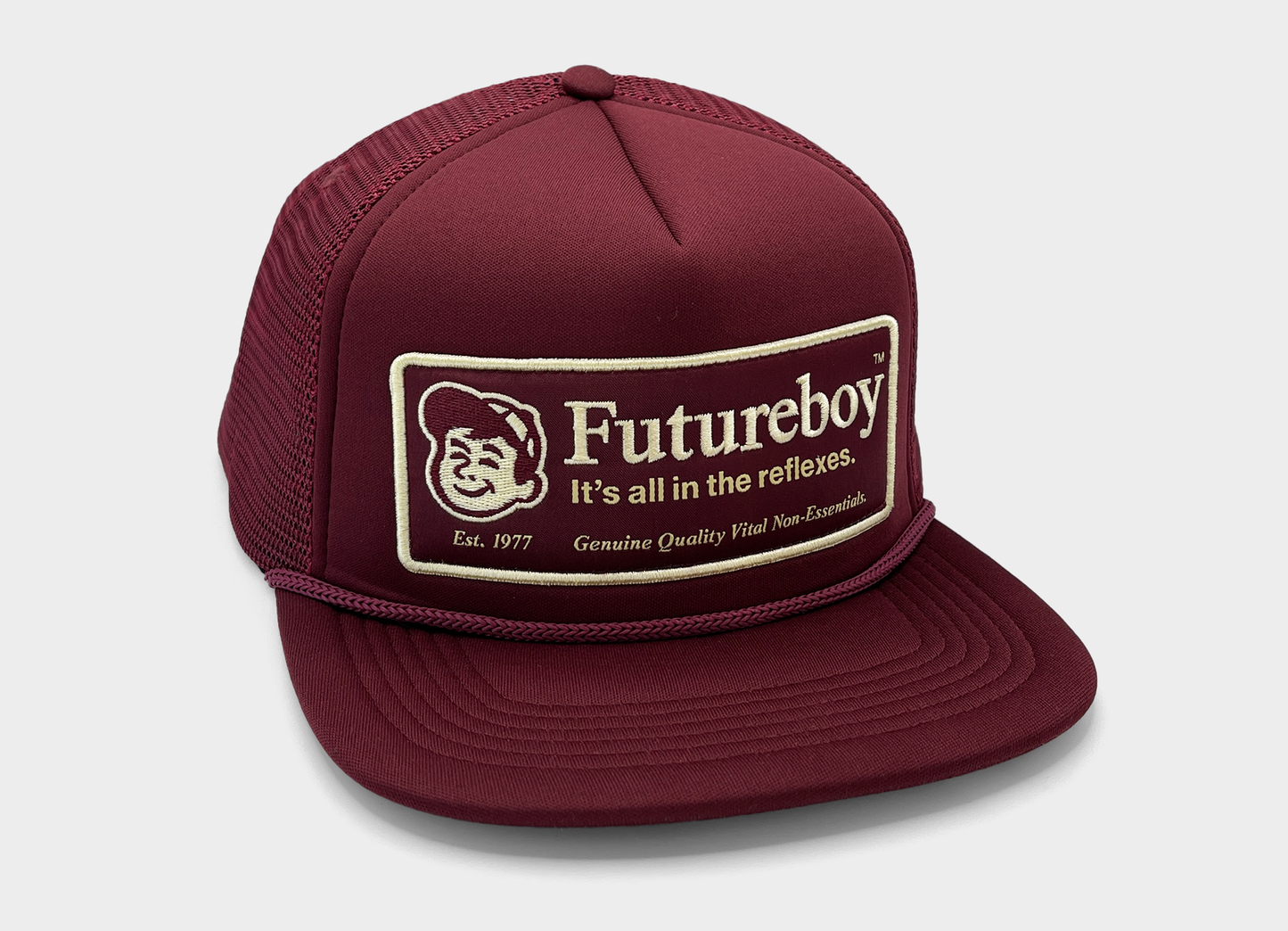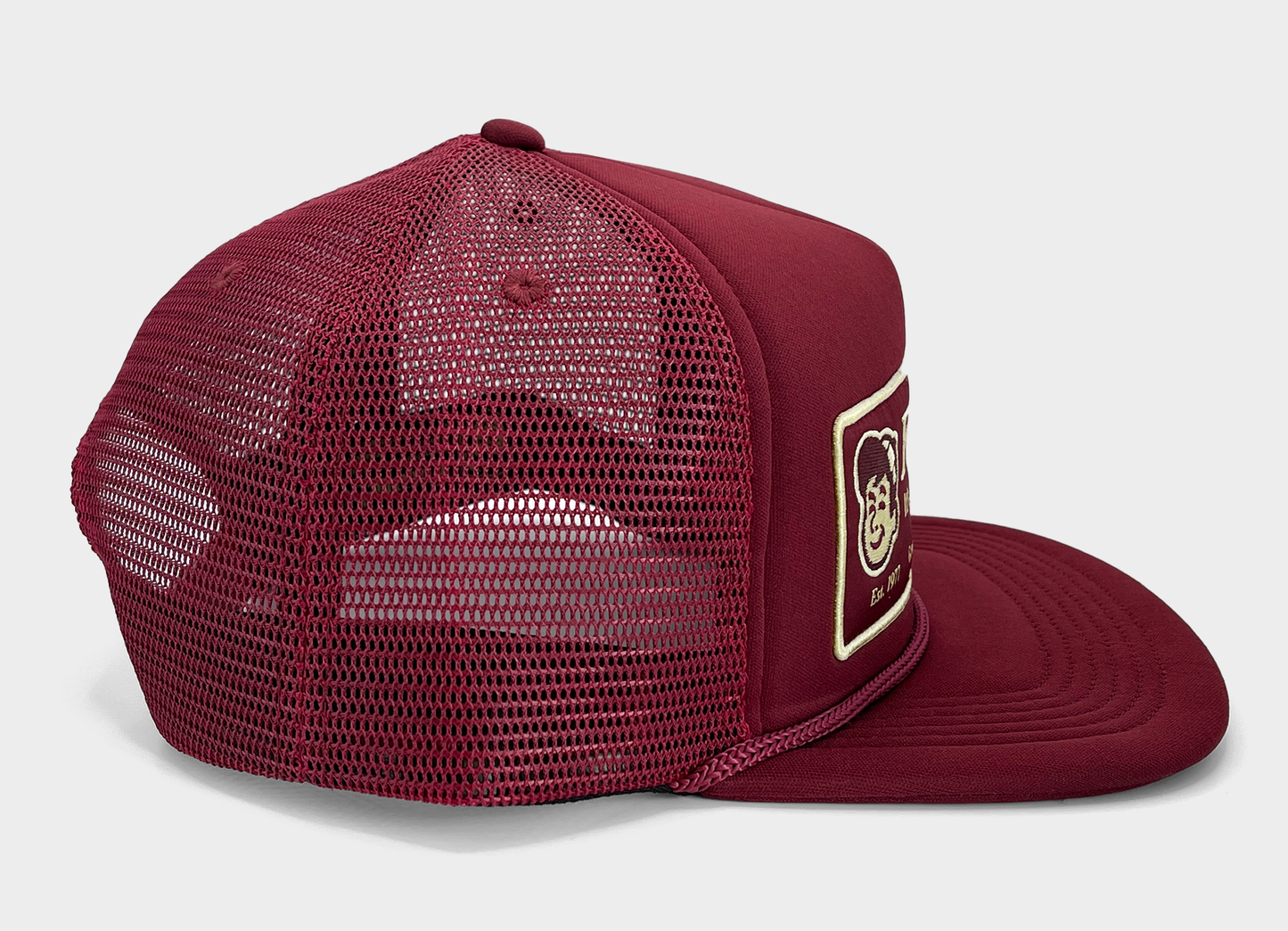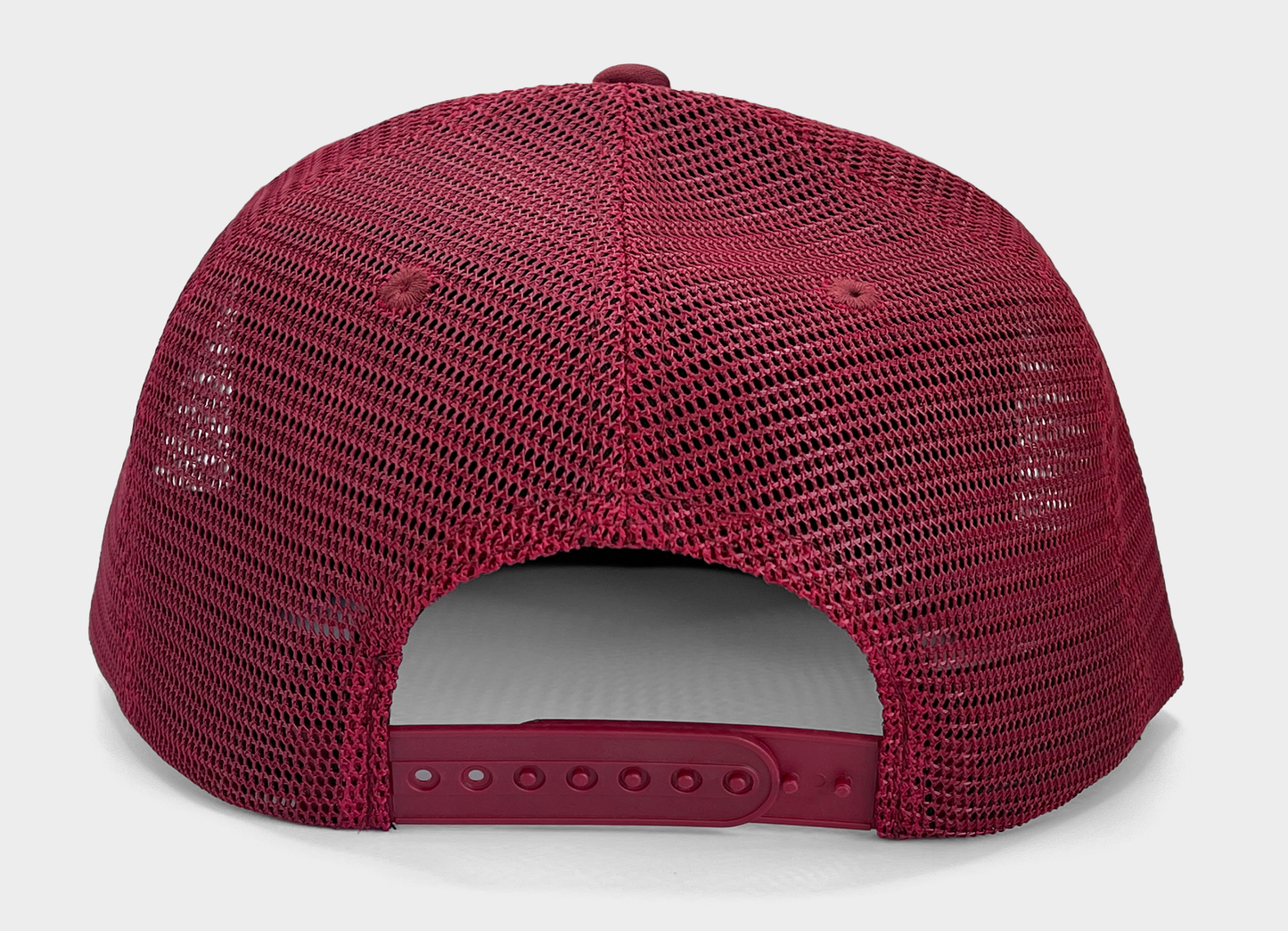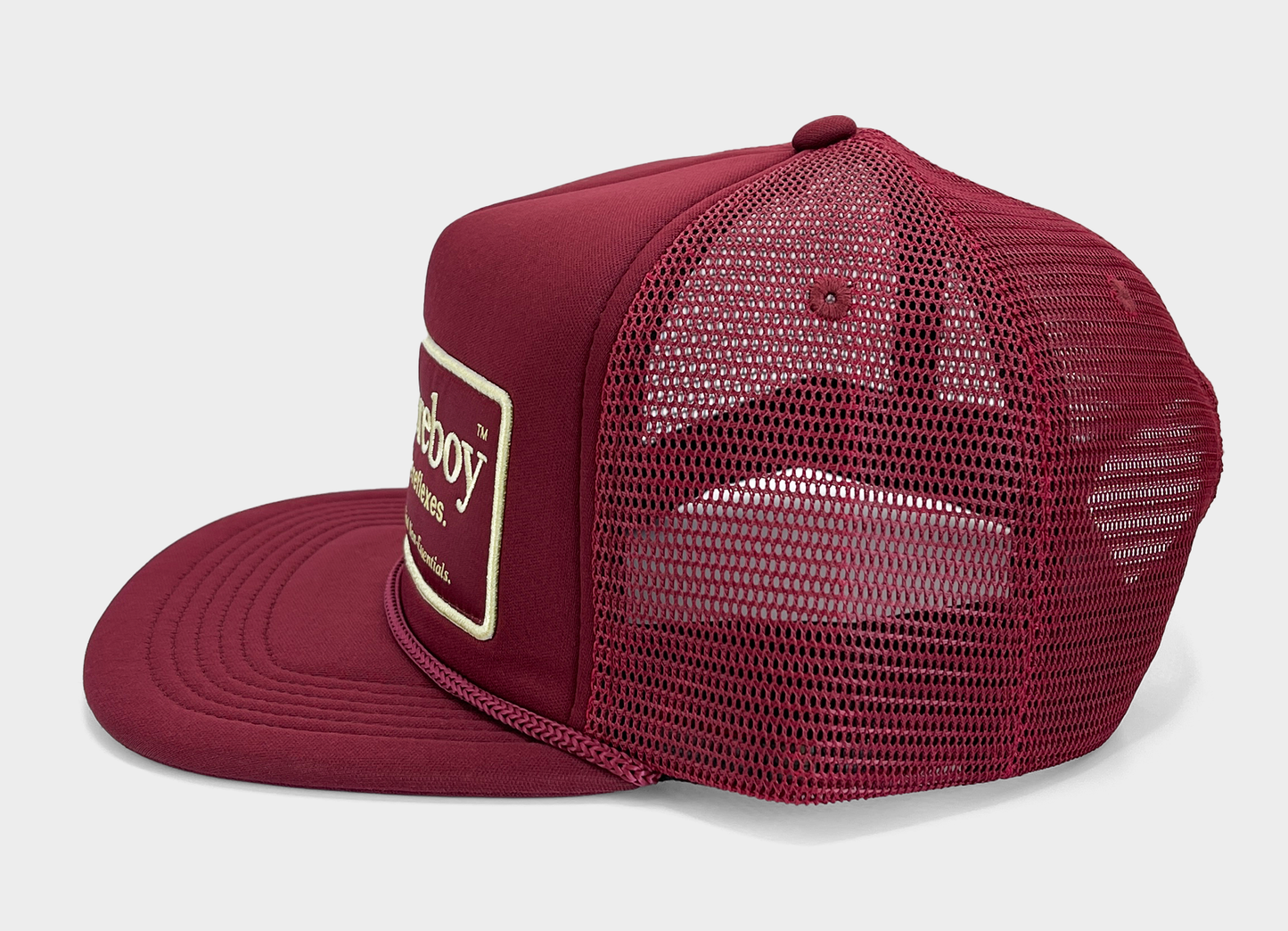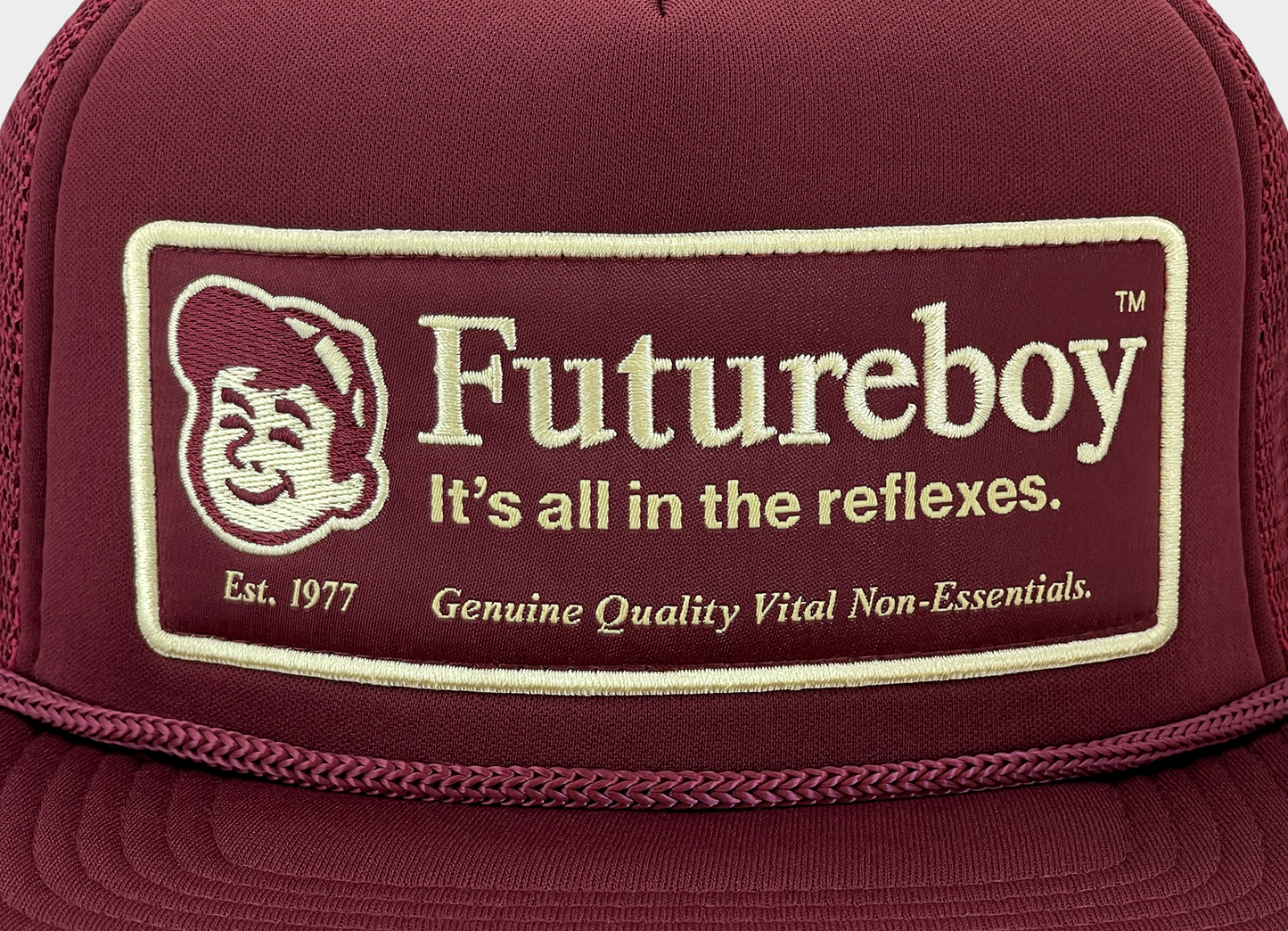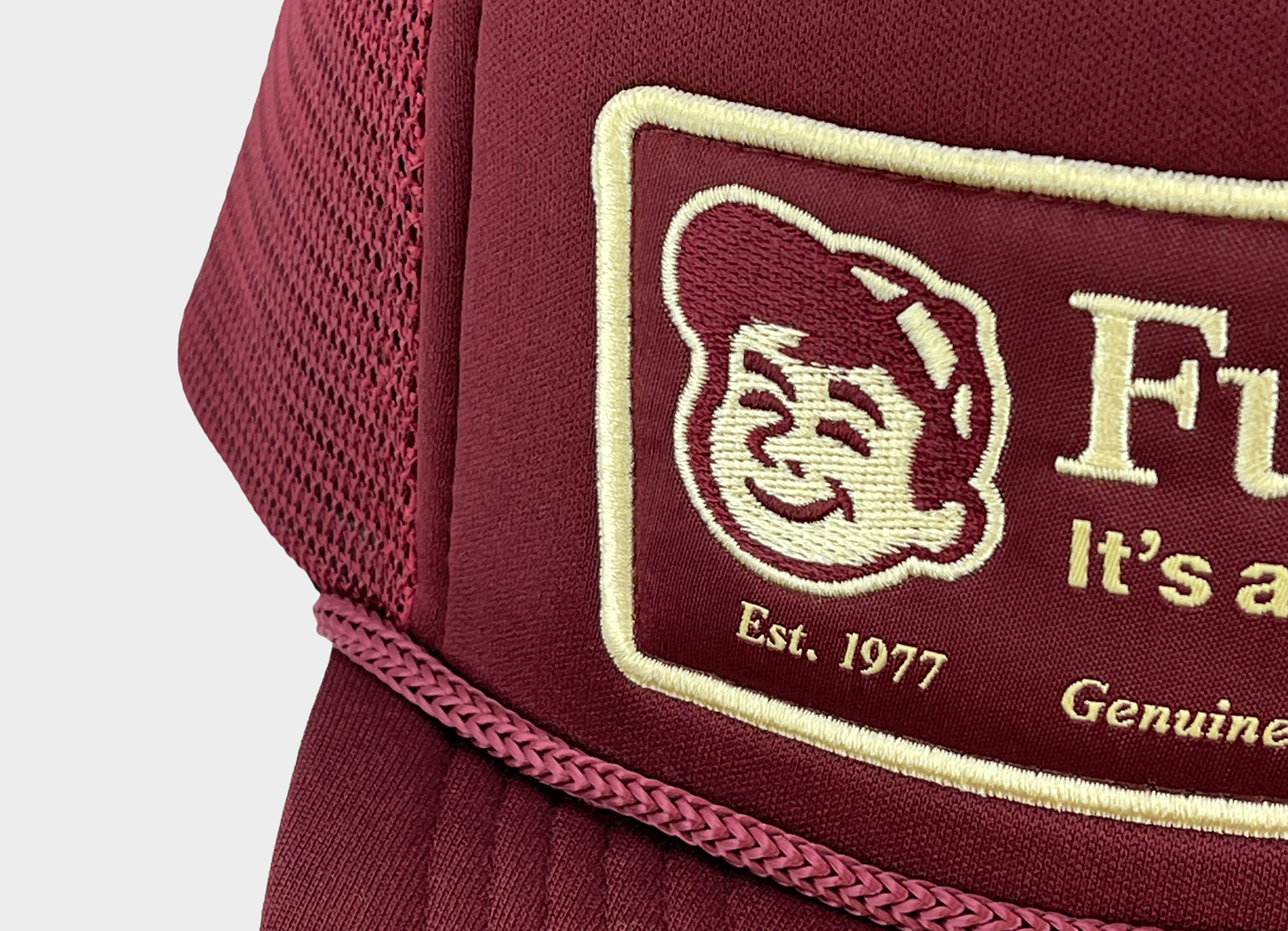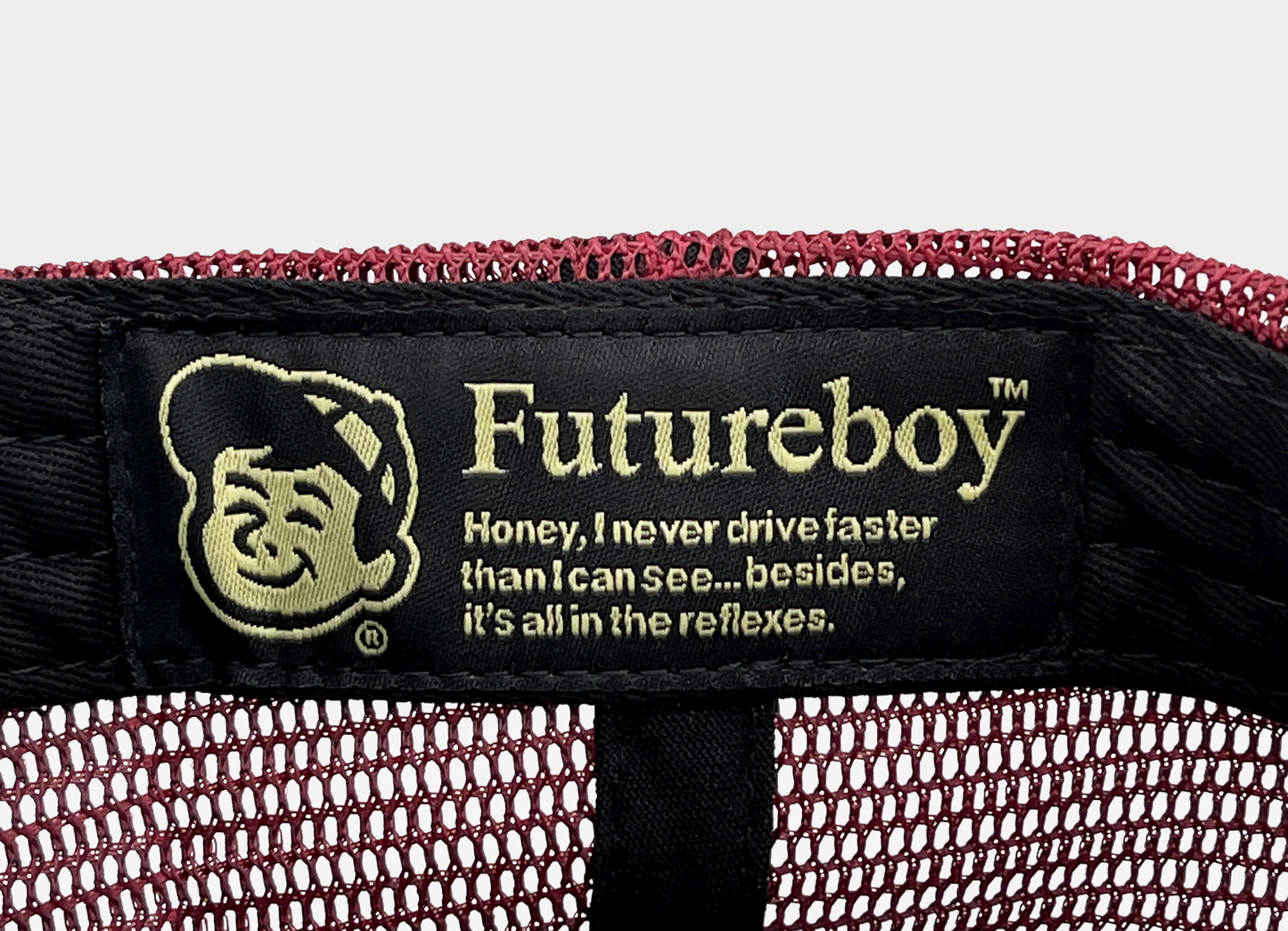 The Burgundy Porkchop on Instagram